Well I'm just back in from a weirbuilding session on the Dodder at Milltown.
The water was high with a medium fresh coming down, but we got stuck in anways, moving boulders into place fixing up a broken weir.
"Doc" Farrell came along and we met and had a good chat, shifted rocks and formed a pool that will now remain wet even when the water levels fall in summer drought periods.
We also met some of the Dodder AC old hands. Nice to meet, hadn't spoken to them for a long time.
It was interesting to see how much sub aquatic insect life and trout food was attached to the underside of many of the boulders we handled. The Dodder is in much better condition than many people who have a more superficial knowledge of it think.
In fact we watched trout rising constantly within feet of where we were building our weir.
Some of the other chaps dug out sediment collecting rushy weed clumps which were beginning to clog up the run and stickle that leads into the newly deepened pool. That run now has nice clean gravel in which the juvenile river flies and insects can live and thrive, increase and multiply, and feed the trout as they do their thing.
All in all a fine evening's (hard) work in nice surroundings, with a few scoops afterwards and a good fishy natter.
R. Dodder maintenance party photos
Weeded up River Dodder runWorkparty gets stuck into removing undesirable mid-stream weeds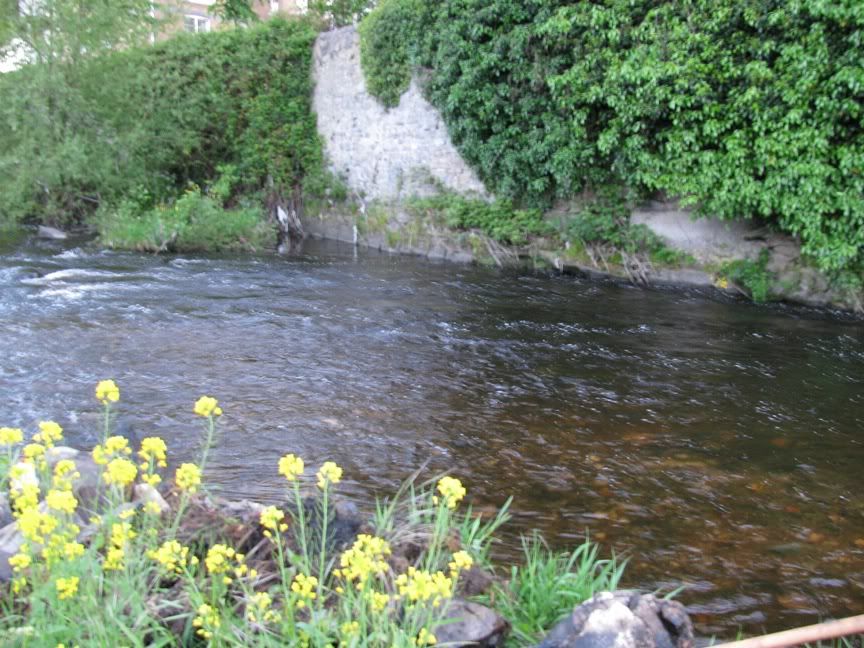 Afterwards - the stickle-run is cleared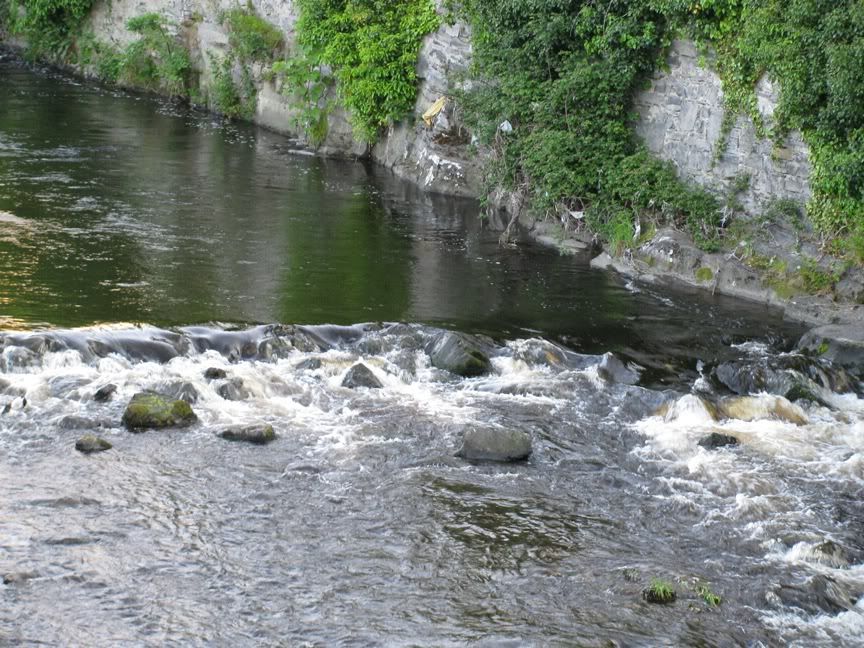 R Dodder boulder weir broken by winter floods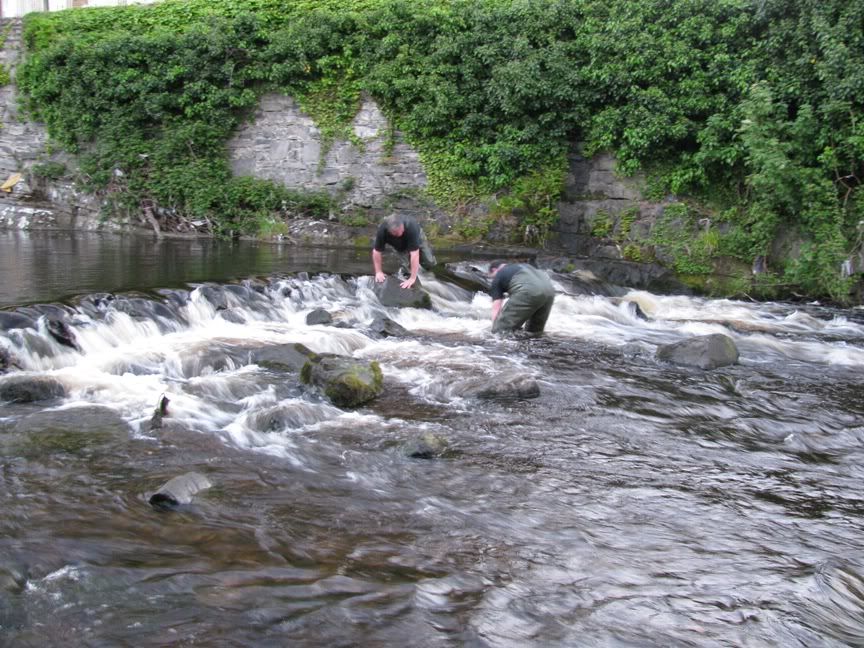 Replacing boulders in weir restores pool depth and keeps gravel bottom (and fauna living in it) wet during summer droughts
After work party - weir fixed and an excellent trout pool restored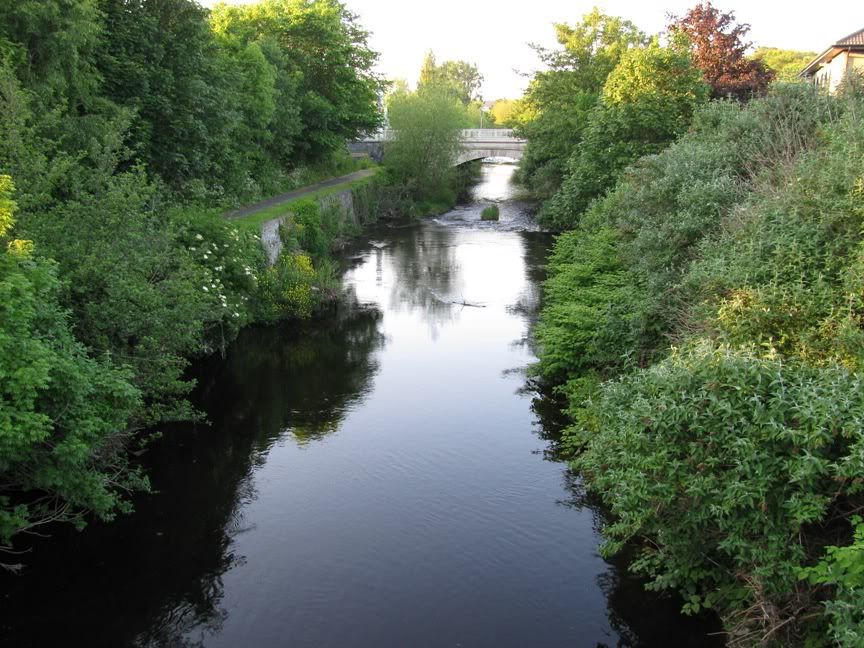 R Dodder: Prime trout holding water just as the evening rise begins - nearby to the area where fishery maintenance work party operated this evening.It's a satisfying thing to do, "putting a little back" into looking after a place that provides such angling pleasure during the year.